The Best Baby Floats for the Pool in 2022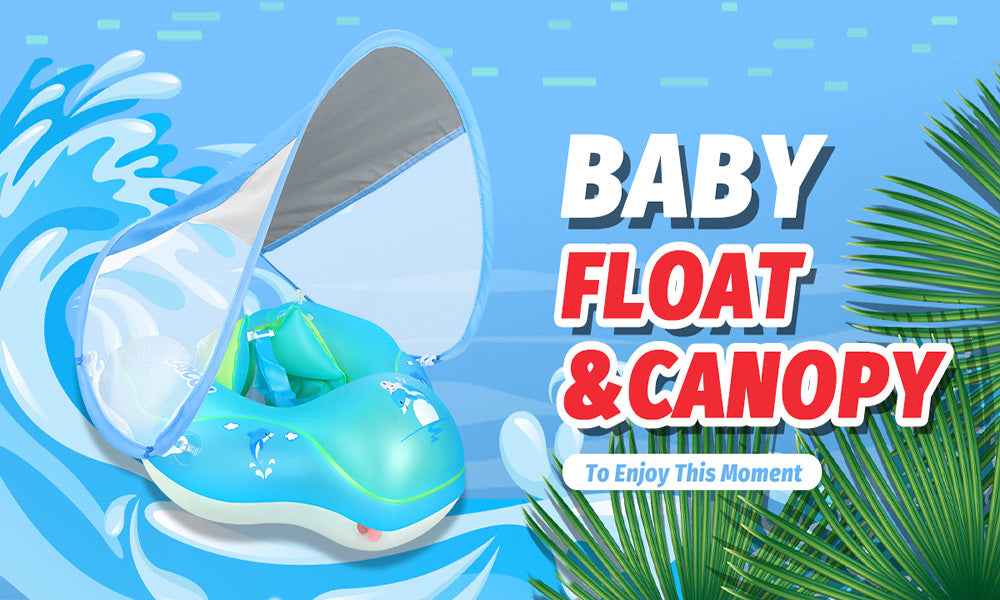 Nothing says summer like splashing around the pool. The best baby floats offer your little one a fun time in the pool, all while keeping them safe. Extra features like canopies with sun protection, toys, and top-quality safety features helped the best baby floats make our list. 
The LAYCOL Baby Swimming Float allows for two methods of swimming, either the breaststroke position or the backstroke. 
While the design is simple, you can choose from either a blue/pink/deep blue/orange float.Here's a rundown of why the LAYCOL baby swimming float comes in at the top of the list. 
LAYCOL Baby Swimming Float 40° Raised Front
To prevent your child from flipping over, the baby float has a 40 degree raised front and widened sides. The five-point harness prevents your little one from sliding out. The harness comes together with just one click, making getting your little one in and out a breeze. 
In addition, the baby float is made with a durable leak-free and non-toxic PVC material. 
Baby Swimming Float Protection from the Sun
The baby float is equipped with a removable, breathable sun canopy that provides a UPF of 50+. The mesh sides allow you to easily look in and see your little one. Even though you should always be right by their side, it's nice to be able to see inside the canopy from every angle. 

The canopy is made with galvanized iron and it is recommended to keep it dry after use to help extend its service life. 
Baby Swimming Float Easy to Inflate
The baby float comes with a manual pump, which is most appreciated. I never enjoyed blowing those things up. It's recommended to only fill it about 80-90% to prevent over-inflating. 

Swimming Float Sizes for a Wide Range of Ages
Small for babies 3-12 months/11-18 lbs
Large for babies 12-24 months/18-36 lbs
Extra Large for toddlers 24-36 months/36-48 lbs
Where can I buy: https://www.laycol.com/products/laycol-infant-baby-spring-water-float